I am between 6 and 14 years old: starting or progressing with confidence
ski lessons
Group lessons
From Ourson to Gold Star
Ideal for your first glides with confidence in the kindergarten or to improve your skills on the slopes in the footsteps of your instructor.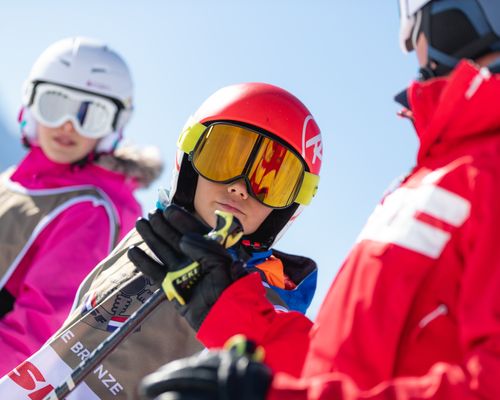 6 Morning group lessons with insurance
LEVEL OURSON TO GOLD STAR
9h30-12h00
Meeting point at the bottom of Replat Chairlift
Levels Ourson to Gold Star
Medal offered
Optional insurance
Lift pass
Ourson (Teddybear) and Flocon (Snowflake): no lift pass required on Sunday. The instructor will give you instructions for the following days
1st to Gold Star : "Classic" pass required
Book
Depending on the number of children, the child may be grouped together with children of different ages and the levels may be coupled, while respecting the child's possibilities.
tailor-made coaching
Ski or snowboard
Private lessons
Depending on his or her age and level, the child will be able to start in the secure kindergarten equipped with a snow line, or go out on the slopes.
PRICES
1 hour Private Lessons
1 person = 49€
2 persons = 62€
3-4 persons = 72€


1,5 hour Private Lessons
1 person = 73.50€
2 persons = 93€
3 to 4 persons = 108€


2 hours Private Lessons
1 person = 98€
2 persons = 124€
3 to 4 persons = 144€
5 to 10 persons = 161€


Half-day instructor hiring (3 hours)
1 to 4 persons = 190€
5 to 10 persons = 230€


Day instructor hiring
1 to 4 persons = 390€
5 to 10 persons = 410€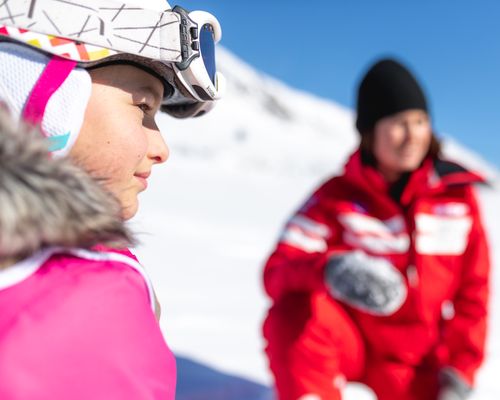 Ski or Snowboard Private lessons
first glide, progression, discovery
If there are several students, the level should be homogeneous
From 12h00 according to availability
Duration : 1 hour, 1 hour 30, 2 hours or 3 hours
All levels
Meeting point at the bottom of Replat Chairlift
Lift pass
Ourson, Flocon and Snowboard Beginner: no lift pass required on the first day. The instructor will give you instructions for the following days
From 1st star and Snowboard Class 1 : "Classic" pass required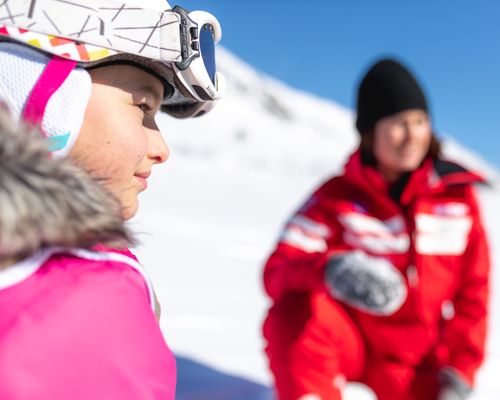 Ski or Snowboard Private lessons
FIRST GLIDE, PROGRESSION, DISCOVERY
If there are several students, the level should be homogeneous
From 9h30 according to availability
Duration : 1 hour, 1 hour 30, 2 hours, 3 hours or 7 hours
All levels
Meeting point at the bottom of Replat Chairlift
Lift pass
Ourson, Flocon and Snowboard Beginner: no lift pass required for the 1st day. The instructor will give you instructions for the following days
From 1st Star and Snowboard Class 1 : "Classic" pass required